Discussion Starter
•
#1
•
I kind of kicked my build off this weekend. Did not get to spend as much time as I had liked, but I broke ground. This will be a long build that I carry out in phases first I want to get the 4BT into the Bronco and running so I can begin working out all the little bugs. In the meantime I will be stripping a '96 parts truck down to the frame and restoring the frame/suspension for the 94 body. Once the frame is ready I am going to completely strip and rebuild the 94 tub and put it on the rebuilt frame. Many changed will focus on modern creature comforts in an older vehicle and other such upgrades. But first thing first is to get the 4bt in there in place of the tired 351W.
This is the subject of the swap...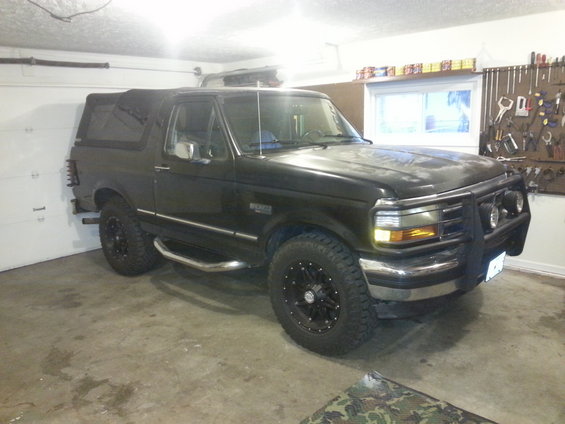 This is the 4BT. I understand it is out of a bread truck, and other than hearing it run when I picked it up - not much is known about it.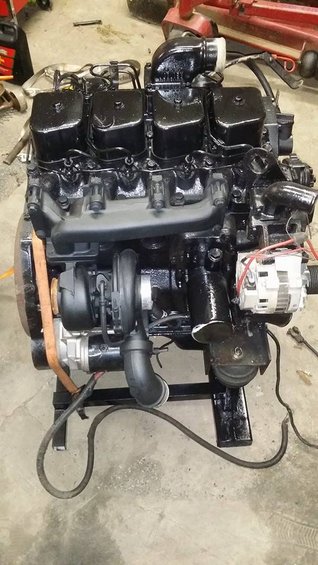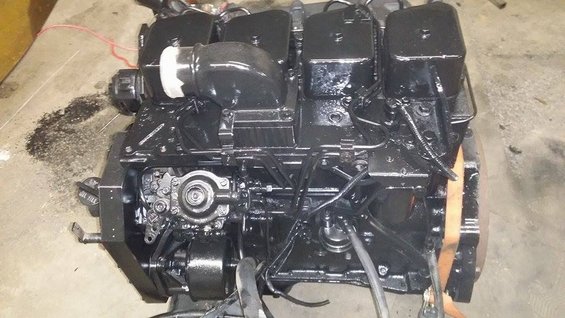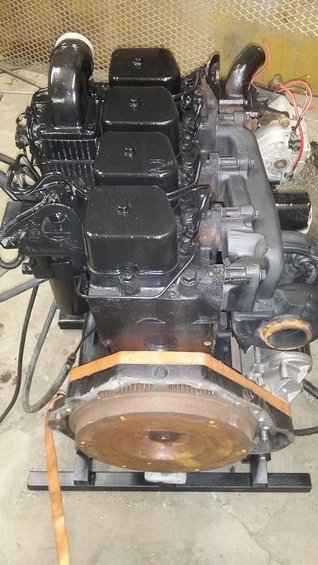 One of the first things I needed to do was flip it over and turn the pan around for rear sump. While I am in there, I also needed to check the crank thrust. I originally thought I had as much as .026" of movement in the crank, but with the pan off I was able to get a better measurement and only have about .010" of movement. Since this is within spec, I decided that I am not going to do anything outside of the rear sump swap under here for now.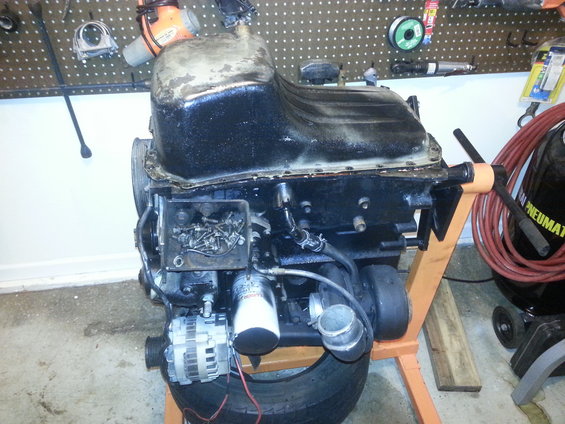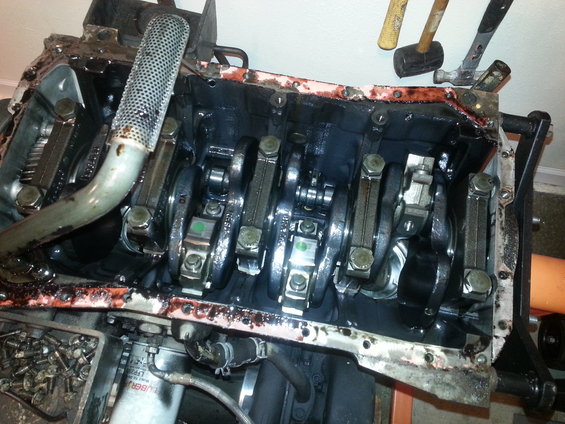 I used a small punch to knock out the oil dip stick, and the plug where the dip stick will need to go and I swapped the two around. I used some rtv around the dip stick tube and the plug before tapping them back into their respective holes.
New oil suction tube mounted, and most of the gasket material cleaned off the block.
Unfortunatley, that was all I managed to get to for now. Next steps will be taking off the timing cover to perform a KDP fix, new front seal, and new rear main.