Discussion Starter
•
#1
•
I dubbed this 2001 Xterra SE 'Nxterra' because its the Next Xterra Nissan SHOULD have given us...or at least the one I wanted them to give us. So now that this thing is finally running I figured it was time to put together a thread. I have tons of pics and info from when I started this build in May of 2013. I have used many companies but mainly Calmini for SAS kit, Down South Motorsports for coilovers, Ruffstuff Specialties for many, many, build parts, Industrial Injection, Colt cams, XDP and Diesel Power Products for many of my needs to rebuild and hop up the Cummins 4BT. What was supposed to take 6 months has now taken me almost 2 years and I'm not done yet haha. So I bought the Xterra after it had been hit in the A-pillar and right front wheel, which crushed the door, the lower part of the A-pillar and bent right side a-arms and broke ball joints and shock on the right side. I got it thinking I might fix the suspension and drive it while I collected parts to do a diesel motor swap but had a Dana 44 front axle and Dana 60 rear axle that already had a Detroit locker in it sitting around so decided to do SAS and spring over in the rear. So I immediately started to tear into it to do the SAS and then pulled the motor and tranny to finance the diesel build. I purchased the Xterra for $1300 and sold the motor for 1200 and tranny with transfer case for 600 so I started out this project in the positive...that has all changed since haha. I knew I wanted the most kickass Xterra out there so I started with the idea of SAS and Cummins 4BT (I had decided that was the motor I was putting in no matter what the project was) and then let the details work themselves out. I'll try to keep the pics in as best of chronological order as possible. Feel free to ask questions.
This is what the Nxterra started out as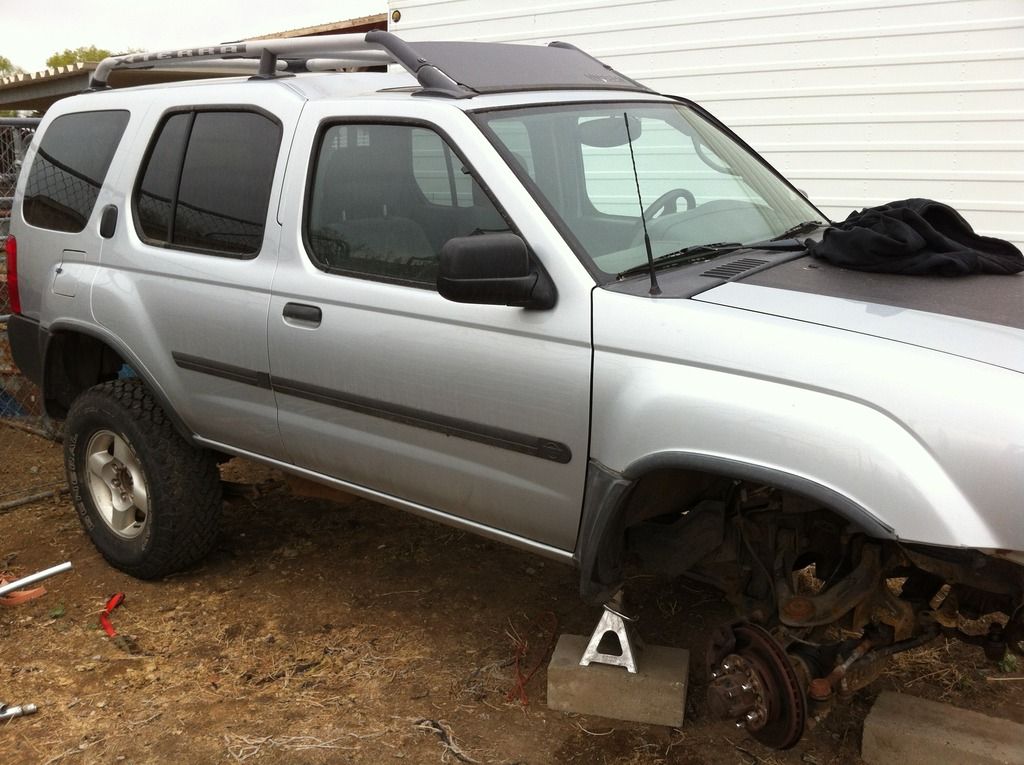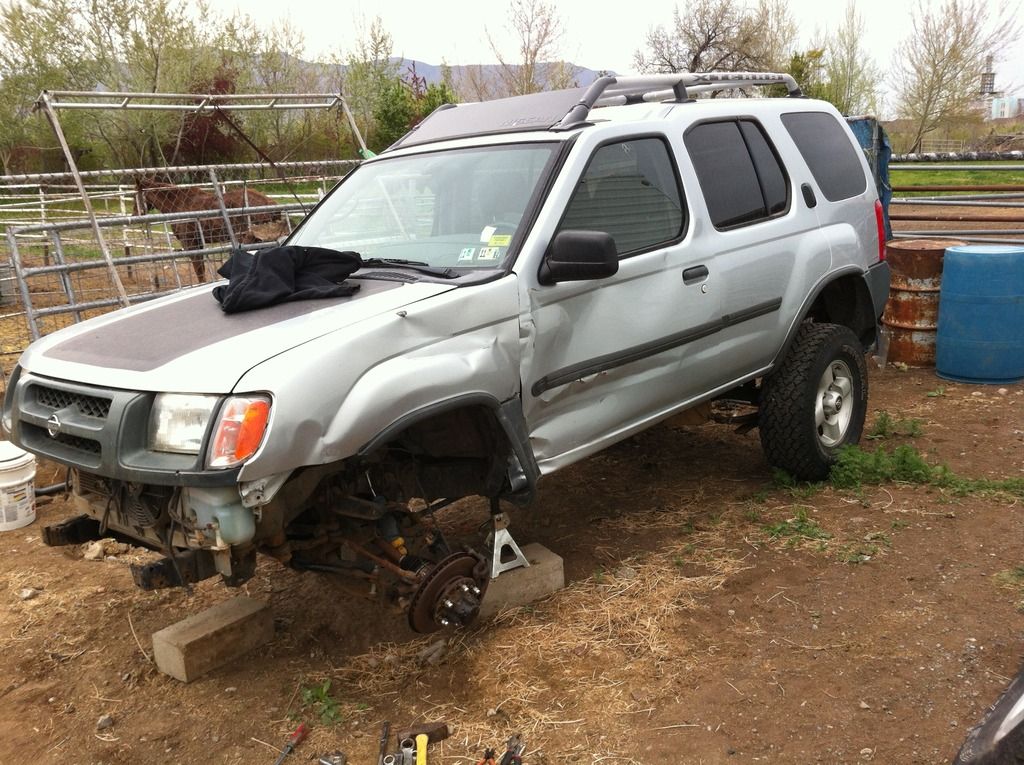 I ordered the SAS kit from Calmini but they wanted too much $$$ for the shocks so I sourced them through Down South Motorsports who were very helpful and offered the best price on the coilovers I could find. I also sourced a set of rear shackels from Calmini and a Dana 60 simple swap kit from RuffStuff Specialties to do a SOA in the rear. While I waited for this stuff to come in I found a Cummins 4BT on ebay that needed rebuilt so I grabbed it and got it on its way out here from the east coast. I wanted the Cummins for its versatility as it is mechanically controlled so it could be put in anything and it's a tough little motor that can put out a lot more power than the diesel that Nissan had offered in other countries. Stock this motor put out 105HP and 265ft lbs of torque in the version I got. I am shooting for around 200hp and almost 500ft lbs of torque when I am done.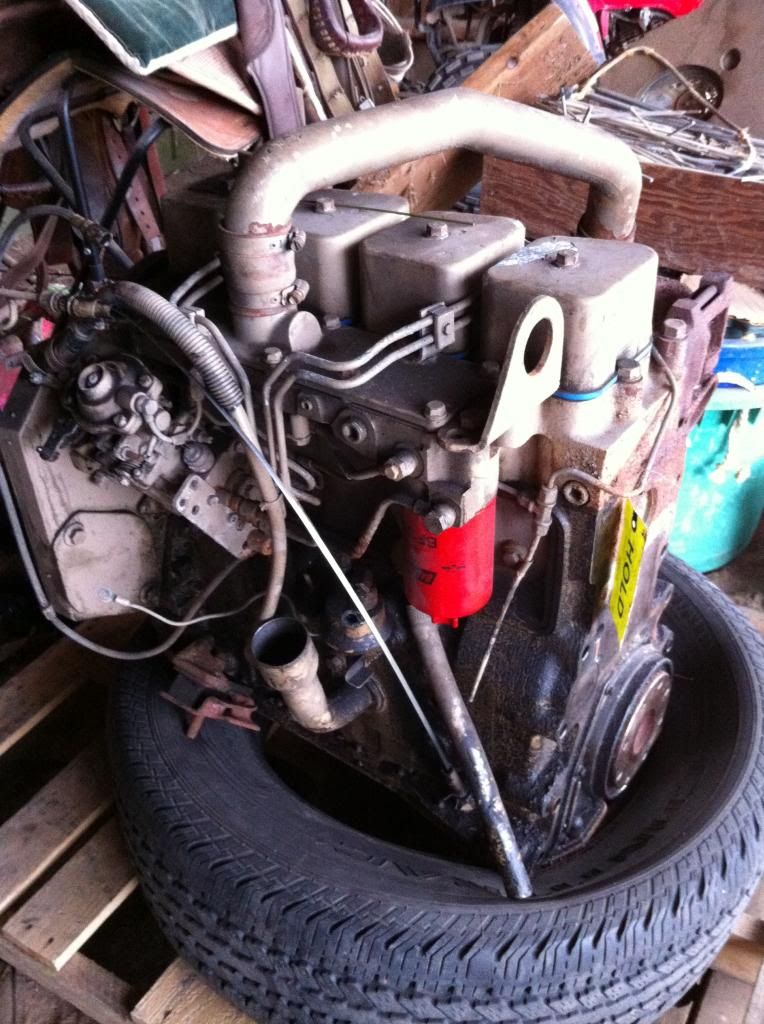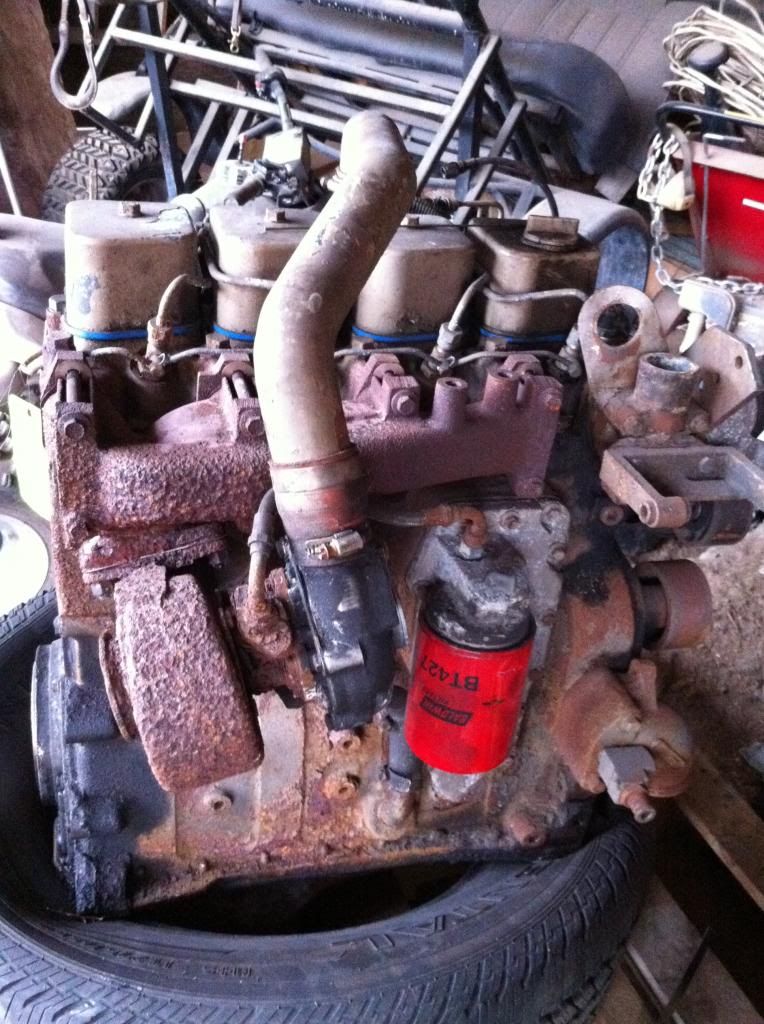 While continuing to wait I got started on getting all the pesky stock stuff out of my way as well as getting the rear axle in.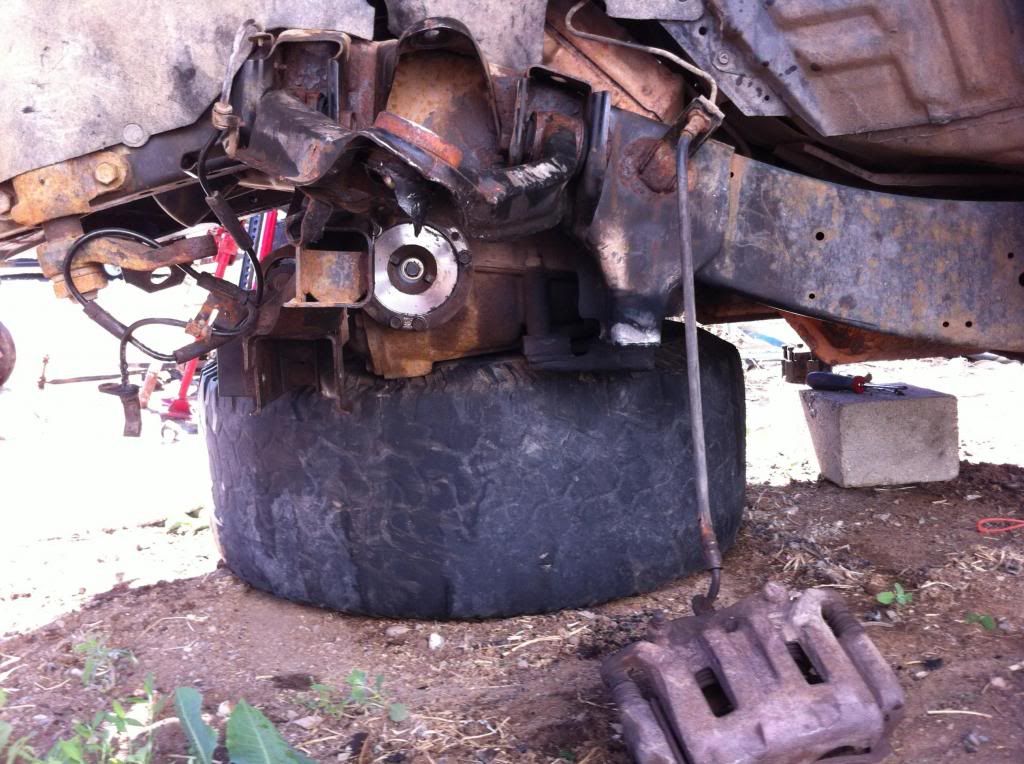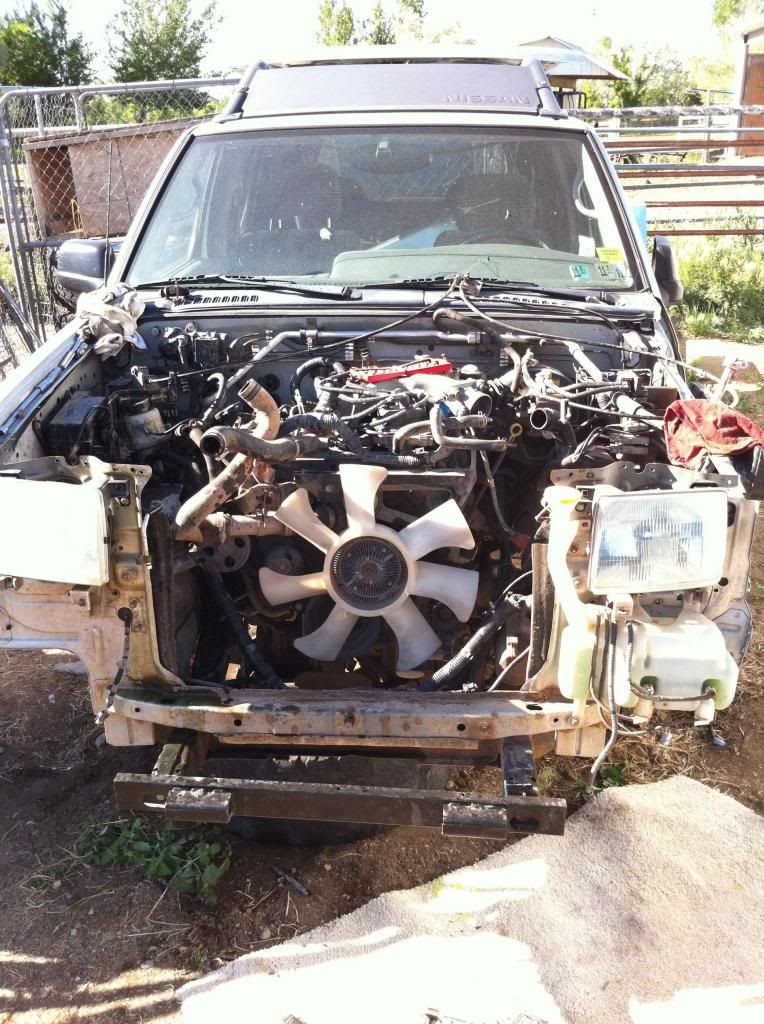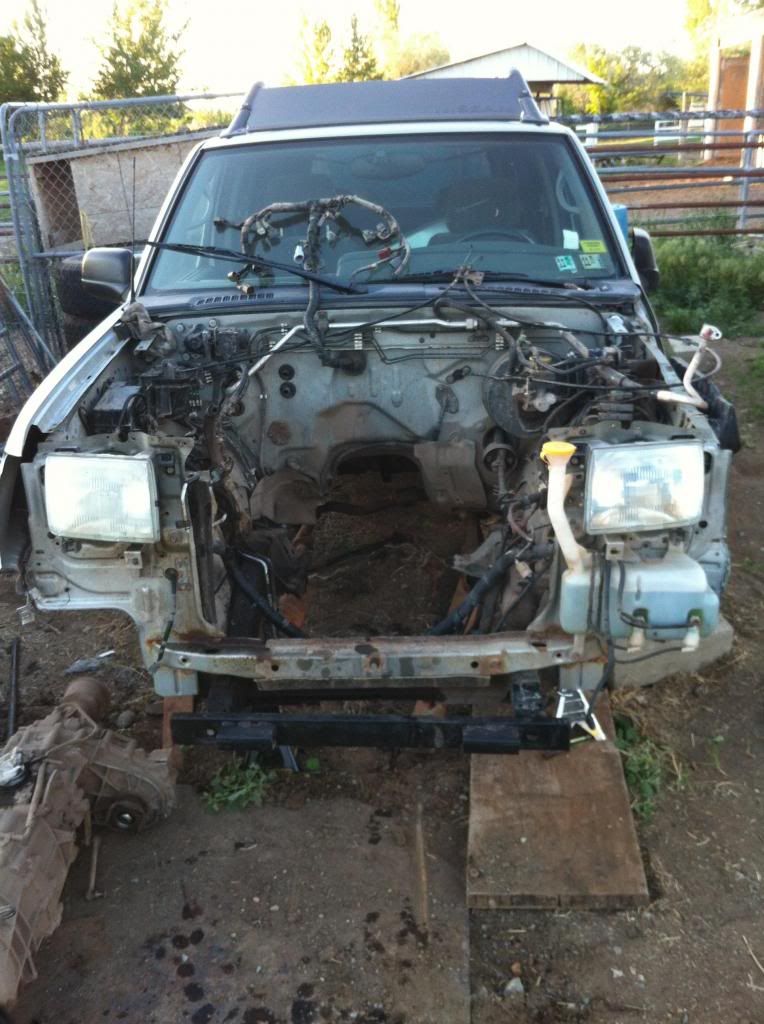 While getting all that crap out the simple swap kit for the back end came from Ruffstuff Specialties along with disc brake brackets and diff covers. The shackles also showed from Calmini so I decided to start with the rear axle swap.