Well I suppose it about time to post this build so I can get valuable insite from eveyone here as I build it. Not to mention I know I love pictures of other peoples builds so here it is.
- 95 Ranger Short Bed Regular cab/ with a 01 Edge Front Clip.
- 4bta (3200 RPM Spring), ZF42, NP205 w/ Twin Sticks.
- Ford HP Dana 60 front, and Dana 60 Rear, 4.10 Gears. ( Eaton E locker planned for the front)
- 3 link up front, 14" Coilovers are planned, with leafs out back, for simplicity and full use of the bed.
- GoodYear MT OZ Hummvee Tires, Wheels, and internal Beadlocks.
Plan use for the Vehicle Daily Driver/ Trail Duty/ Apocolypse Survival Mobile.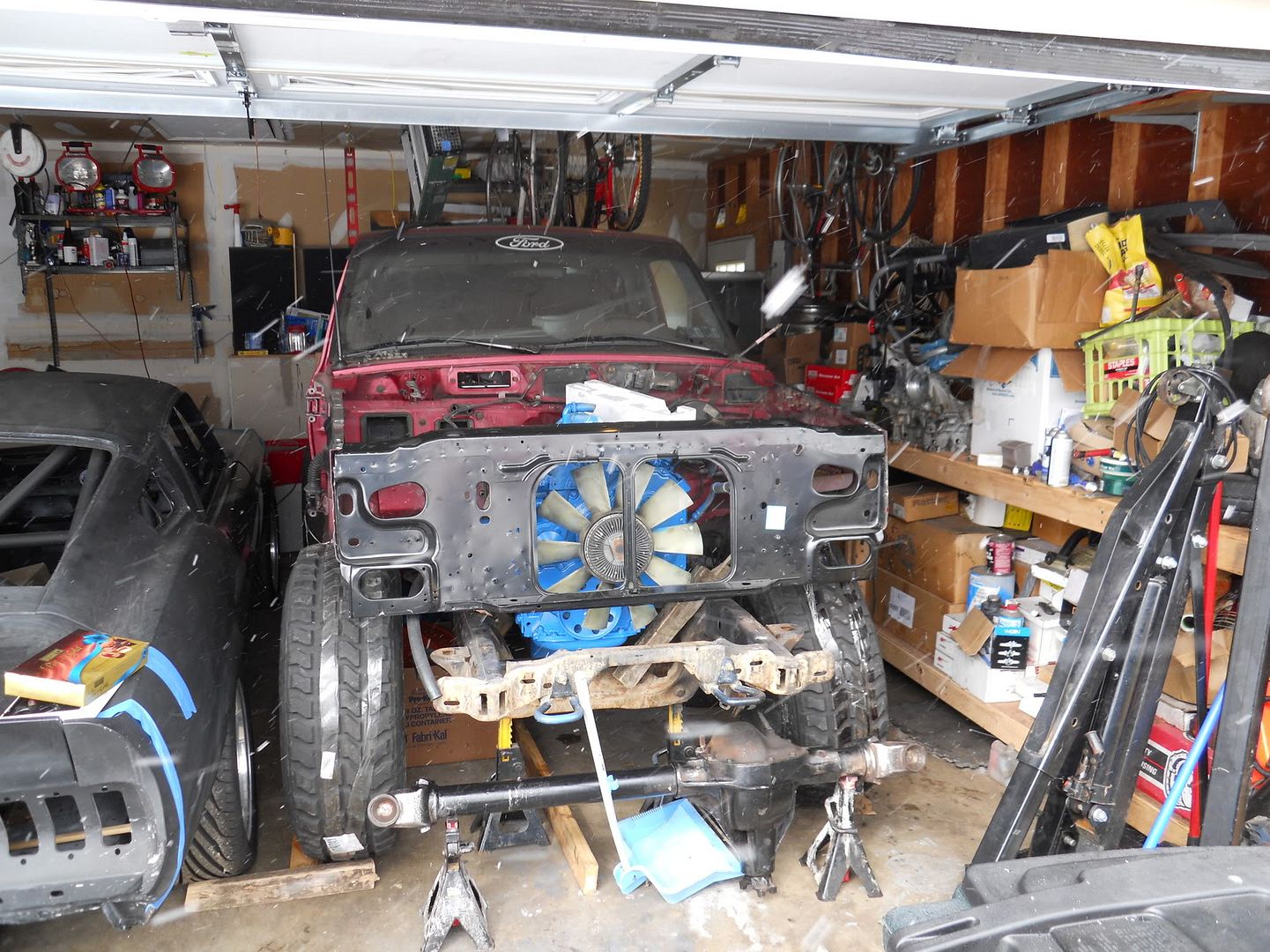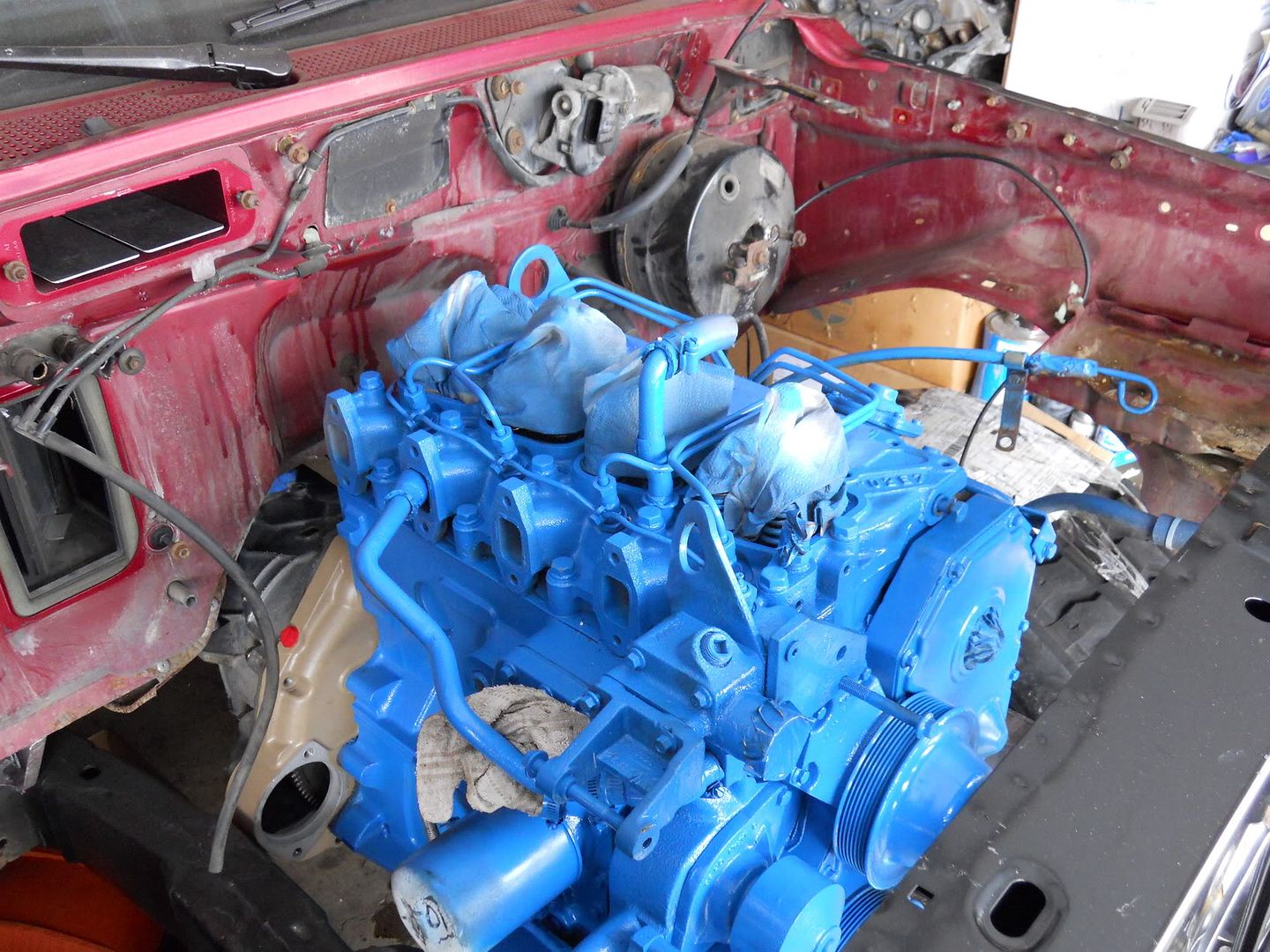 I figured Ford Blue would suffice seeing has no one locally carries Cummins Baby Poop Brown.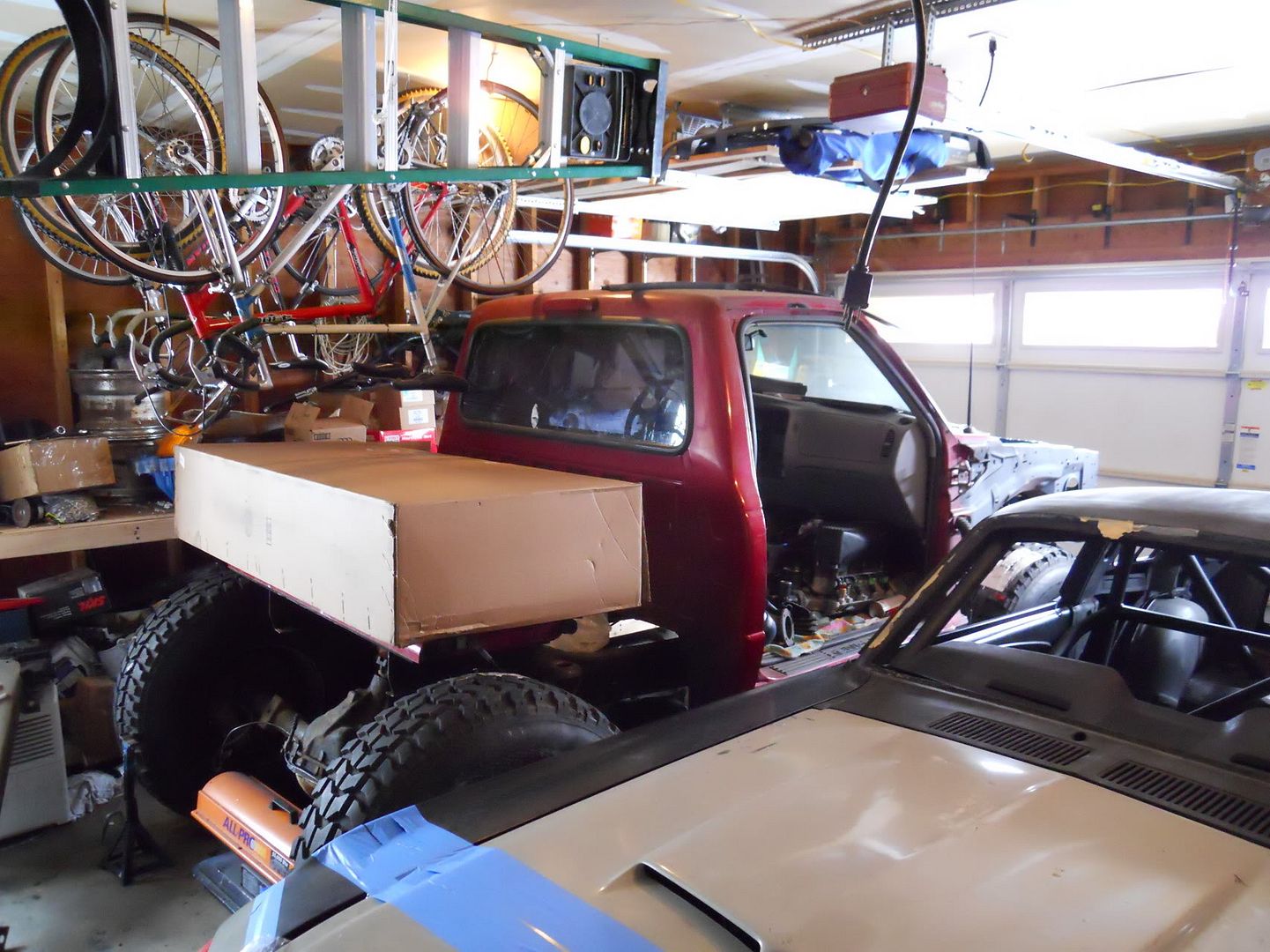 The rear portion of the Frame will be built with 2X4 Tubing, and have two batties and possible an extra fuel tank for WVO. I trying rear-mount as much as I can to allow for better weight distribution.
Hopefully, the weather clears up so I can push the mustang outside and make some actual progess.