Discussion Starter
·
#1
·
I'm not ready to start the physical part of this swap yet, but here is my plan and what I've bought already.
The donor is a Chevy P30 breadvan with the 4BT/Turbo 400. It has 149K miles on the motor, but the transmission was recently rebuilt. I would like to do all modifications to the motor while it is in the P30 van, just to prevent extra problems and time when I actually do the swap. The Ford Van will weigh around 6000 pounds when complete, and I plan to tow my Jeep and trailer, weighing another 7000 pounds max. So, I don't need a monster motor by any means, and I'm not even sure if I need to modify it. Suggestions welcome as I do not know where to start. This part of the project is ready to start now.
The Ford Van is one of a kind! It has 39K miles on it and it also has a pop-top. When it's driving, the top is lowered, when camping, it's over 6' tall inside. This thing is super clean and all original. I proposed to my wife in this van as well!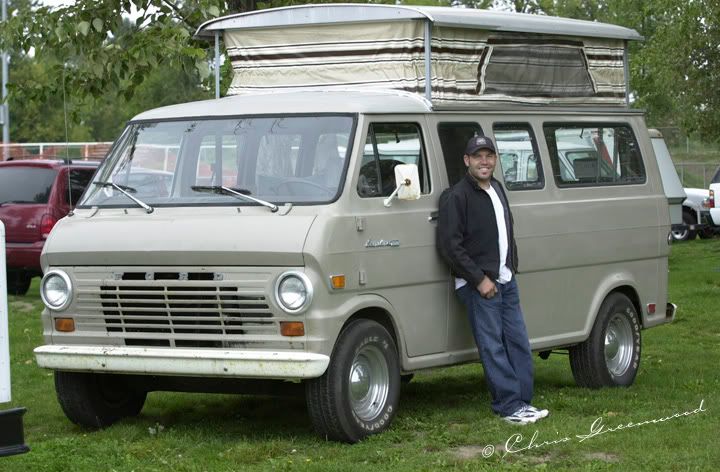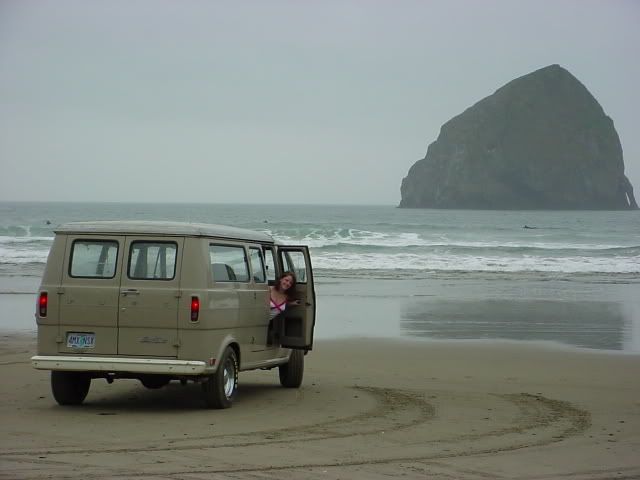 Hang on, there's more I want to do!!! I also have an all original 1974 1 ton Ford 4X4 Quadravan (same body style). I want to take the axles, steering and some blingin interior parts from the '74 and install on the '69. Here is the '74 Quadravan: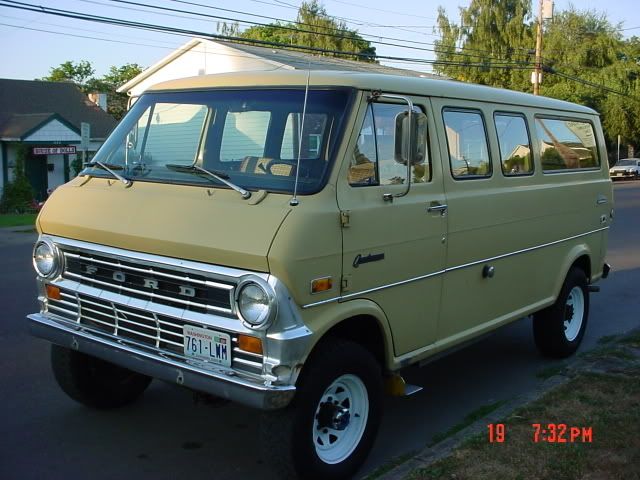 The end result will be a diesel 4X4 camper van/tow vehicle getting 25mpg. I plan on using the Turbo 400 with a Gear Vendors overdrive unit. I would really like to use an electronic transfer case so I don't have to clutter up the van.
Here are my questions:
1. How much engine modification is needed for the weight/aero package, and how would you suggest getting the power I need?
2. Will I have to beef up my Turbo 400?
3. I want A/C as well, which compressor do you suggest?
4. The van's engine bay is big enough for a straight 6 or a 302 V8 and it has a brand new 3 core radiator; do you see any issues with this set up?
5. Would you use the hydroboost brake system from the P30 chassis?
6. Can you think of anything I might need vacuum for? (cruise control?) My heater controls are not vacuum operated.
7. Should I use the motor mounts from the P30 if I can?
Thanks a lot guys! I look forward to gaining as much knowledge as possible here, and if there's any I can provide, please ask! I signed up for my star to help support the board.
Chris