Discussion Starter
•
#1
•
Hello everyone. I'm not really a member of this forum but I have occasionally browsed here looking for information and you guys are awesome. I stopped by to visit your classifieds and thought I may as well leave a link to my build while here in case anyone was interested (reading the stickies I'm under the impression this is fine, if I'm violating any rules feel free to remove my post).
I'm in the middle of a pretty silly swap, a 12 valve first gen ford explorer. I promise it isn't as hair brained as it sounds haha, there IS a plan. At the time of posting this I currently have a donor ram 2500 (12 valve p-pump 2wd auto), 2 donor explorers (91-94 generation), and a nv4500. Still lacking a transfer case, bell housing, and other various assorted transmission parts. I have test fit the 12 valve in the explorer, then removed the body from the frame and I am starting to work on getting the drivetrain setup on a rolling chassis. I will try to respond to any questions/comments here but the place I spend most my time is on explorerforum and youtube. Hopefully this is a build you guys are interested in!
As a teaser here's a picture of the 6BT test fit in the explorer. Note it isn't sitting in exactly the right place yet, should be about 4" lower and 2" further back but a combination of a bracket for the front TTB and the body which still needs clearencing was blocking the oil pan from sitting down in the car properly. However all things considered (even if it doesn't look it from the picture), this test fit showed me it will fit between the frame rails and under the hood. The biggest issue will be the length of course, but between clearencing/cutting the firewall and possibly moving the radiator further up I should get that to work as well. Either way I'm committed to this project and we'll see what it ends up taking to make it work!
The full build thread is here: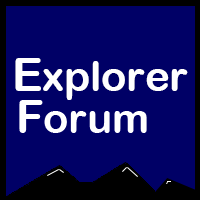 Hello Everyone! I've been a member of this forum for a long time – apparently since 2013. However, in recent years I haven't been spending as much time here unfortunately due to neglecting my exploder. Well the exploder is back and its finally time for me to post a build thread! Most...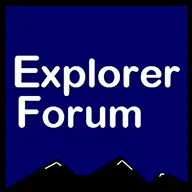 www.explorerforum.com
and it is in Vlog format on youtube here: