I'm seeing lots of familiar names from I8MUD, the old LCML and Pirate, but thought I'd put this post up here since it deals directly with the 4bt.
I bought a 4bt bread van from dovebid for $1300 that had an sm465. Note that when I was bidding on it, the description said "Automatic 465" I didn't know if I was getting an SM465 or a TH400. I was hoping for an auto, but settled with the manual and picked up an NV4500 with a chevy AA conversion bellhousing and an AA rear adapter for a minitruck case for a good deal.
The Toyota truck has a 4 cylinder n/a diesel engine in it, but it is wiped. I already put the lift, tires, bumper, etc. on it, so the engine is last on the list. Here are a few before pictures...stay tuned for updates!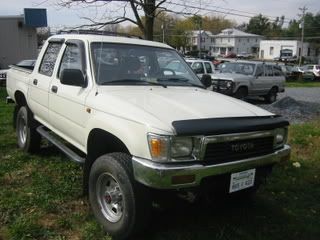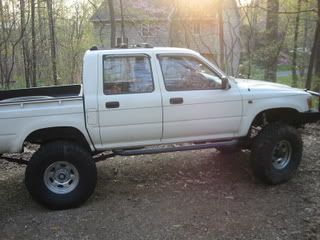 bk