Discussion Starter
•
#1
•
I guess this goes here since it was already a deezul. I bought this truck in October 2012 and some may remember I had started a thread back then when I was looking for a truck. It's the 90 in my sig. It was a bare bones XL truck, no power options, all vinyl inside. Here is how it was when it came into my possession.
As of today, it looks a wee bit different. I took a break from the Isuzu swap to work on this project.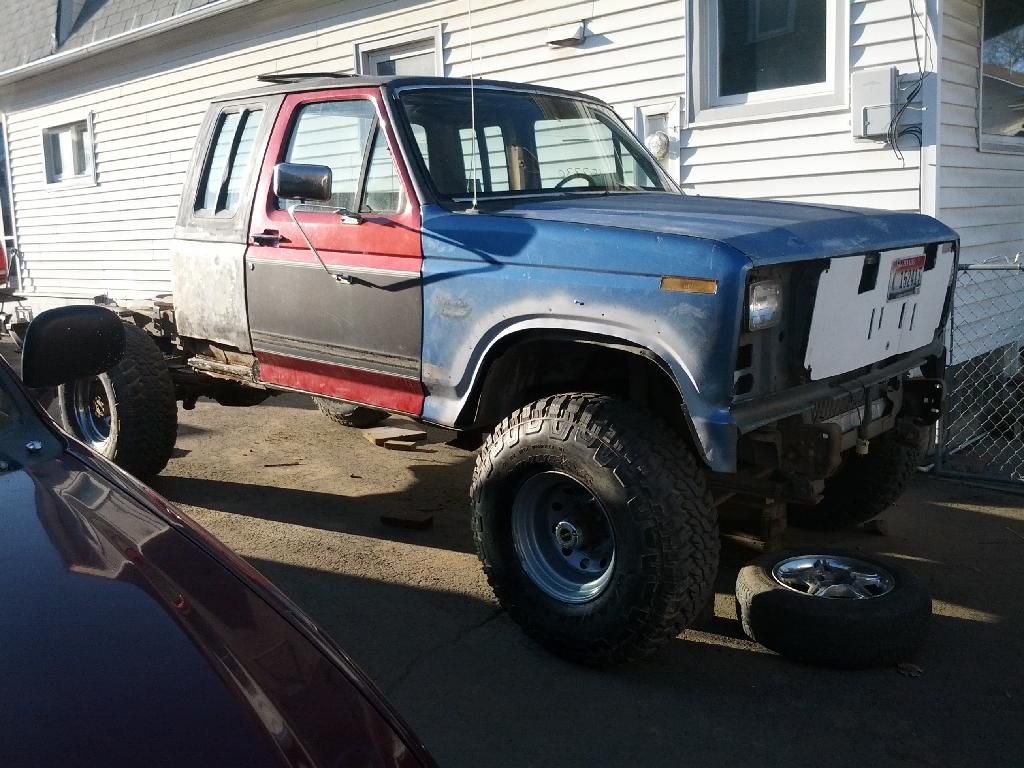 The new extended cab is also from a 90 donor, the front clip is from a 84, the doors are from a 92 with PW/PL and I have them working. It was looking like there would be no original sheet metal when I was done but I decided to retain 3/4 of my bed and just cut it to size.
The cab is sitting on all new poly bushings and had to be raised 2.5" to clear the frame kick up. I knew it would take some body lift and I was hoping for 2" but that was just too tight. I didn't want a full 3" so I trimmed down some 3" spacers.
The Goodyear MTRs are 37" Hummer take offs. They were $680 shipped for a set with 90% tread. I found a set of 16.5x9.75 steelies for $80. I sold the alloy wheels with bald tires that I had on it for $200 so my net price for upgrading was $540.
A few random pics from along the way.